Potpourri is a natural way to scent your house with a subtle floral scent and display of everlasting botanicals. However, for years it has been out of favour and considered old fashioned. Increasingly health and environmentally conscious consumers are looking for alternatives to synthetic air fresheners. Homemade, natural potpourri also lends itself to the nostalgic countryside aesthetic and movement, 'Cottagecore' that has been dominating fashion, lifestyle and interior trends over recent years. Cottagecore embraces a simpler existence, which is more in tune with nature and has a nod to traditional, romantic English countryside style. We are also seeing a rise in the popularity of crafts and dried flowers, so homemade potpourri is returning to favour as a way to naturally scent your home and create your own visually pleasing home accessory or homemade gift.
Potpourri was first documented in the mid-18th century but has a far longer history. Early potpourri was made just like this recipe with scented flowers, herbs and spices. Roses were often the star of the show with their soothing and calming scent. Many shop-bought roses have been genetically modified to have their scent gene removed and are often sprayed with pesticides. So, to make your homemade potpourri we recommend untreated, fragrant homegrown roses or scented English garden roses, like ours, for the best scent. If you are picking your own, we would suggest first thing in the morning, after the dew has settled. Here on our sustainable South Downs Flower farm we always pick first thing, as the flowers have had the benefit of the cool night air and morning dew, so the stems are filled with water and carbohydrates and the blooms have an abundance of natural scent, whereas as the day warms up the stems start to slowly dehydrate.
How to Make an Air Freshener from Rose Petals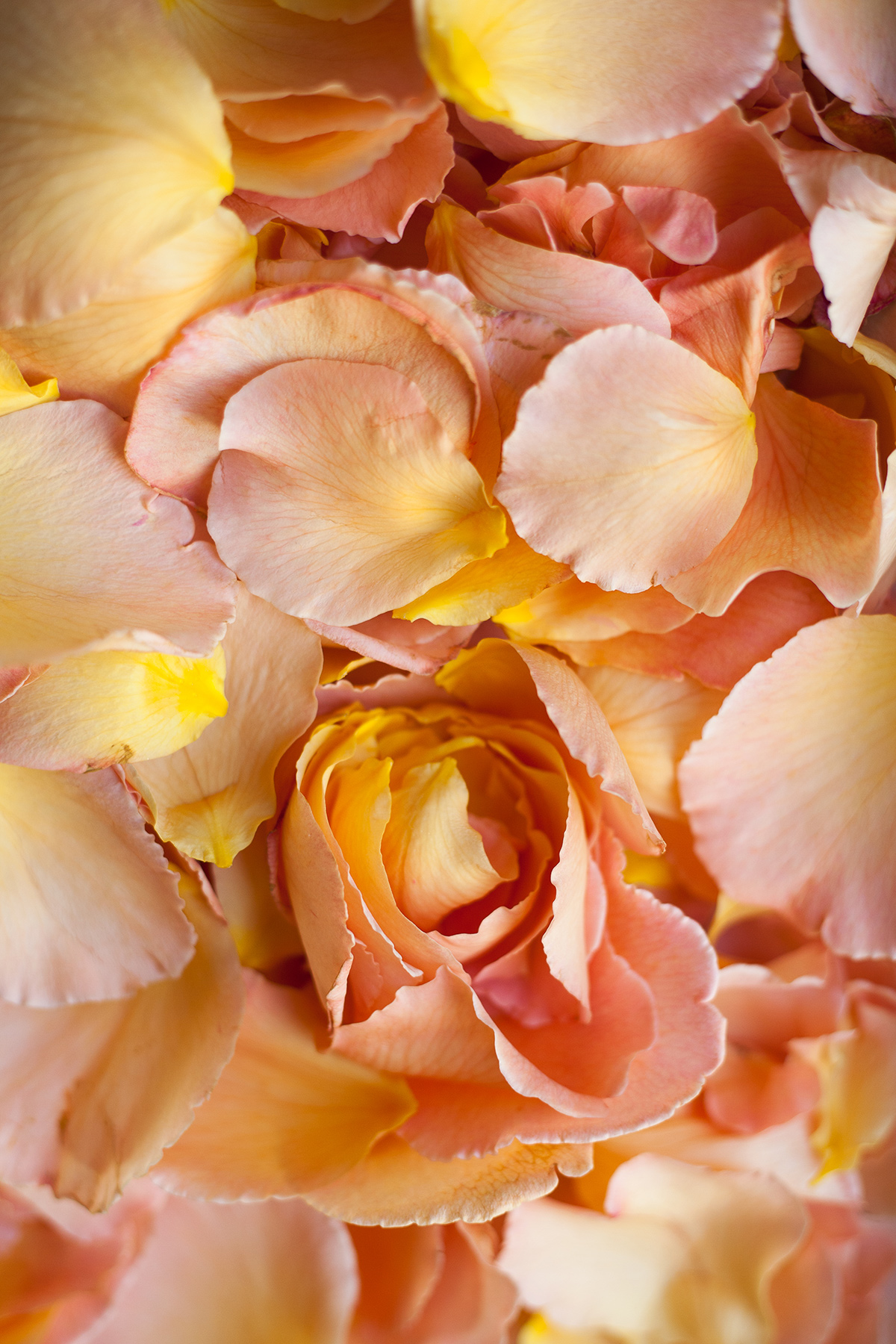 What You'll Need:

Around a dozen scented roses
A large baking tray
Sealable glass container

Homemade Potporri Recipe

Spread the rose petals in a thin layer over the tray. You can also experiment with drying some whole roses or rose buds.
Next, either place the petals in a warm, dark, dry spot for 2-3 days or in a very cool oven (as cool as your oven will go) until dried.
Once the petals have dried place in a glass jar. At this stage you can also add spices (such as cinnamon or cloves) or dried rosemary or lavender to personalise your scent.
Close the container and gently shake.
Leave the container in a warm spot for 24 hours and then open to enjoy the scent.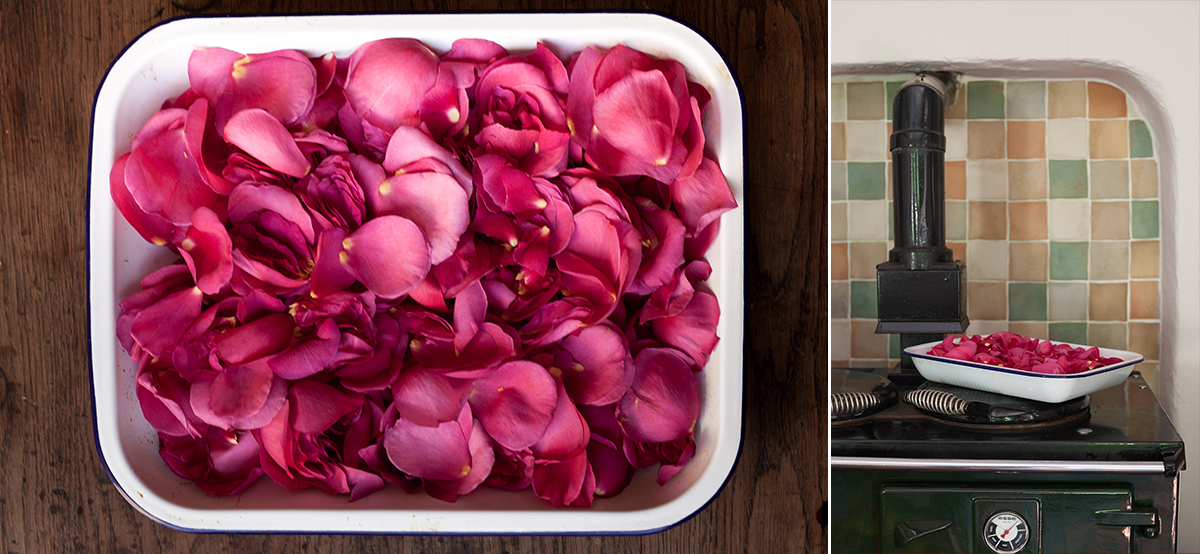 Make your Fragrance Your Own
Just rose petals works beautifully but you can also add other ingredients to make your blend your own. Here are some ideas...
Spicy
For a spicy scent try adding your choice of cinnamon sticks, cloves, ground cinnamon, nutmeg or star anise.
Uplifting
For an uplifting scent try rosemary, peppermint leaves, lemon verbena and dried citrus peel.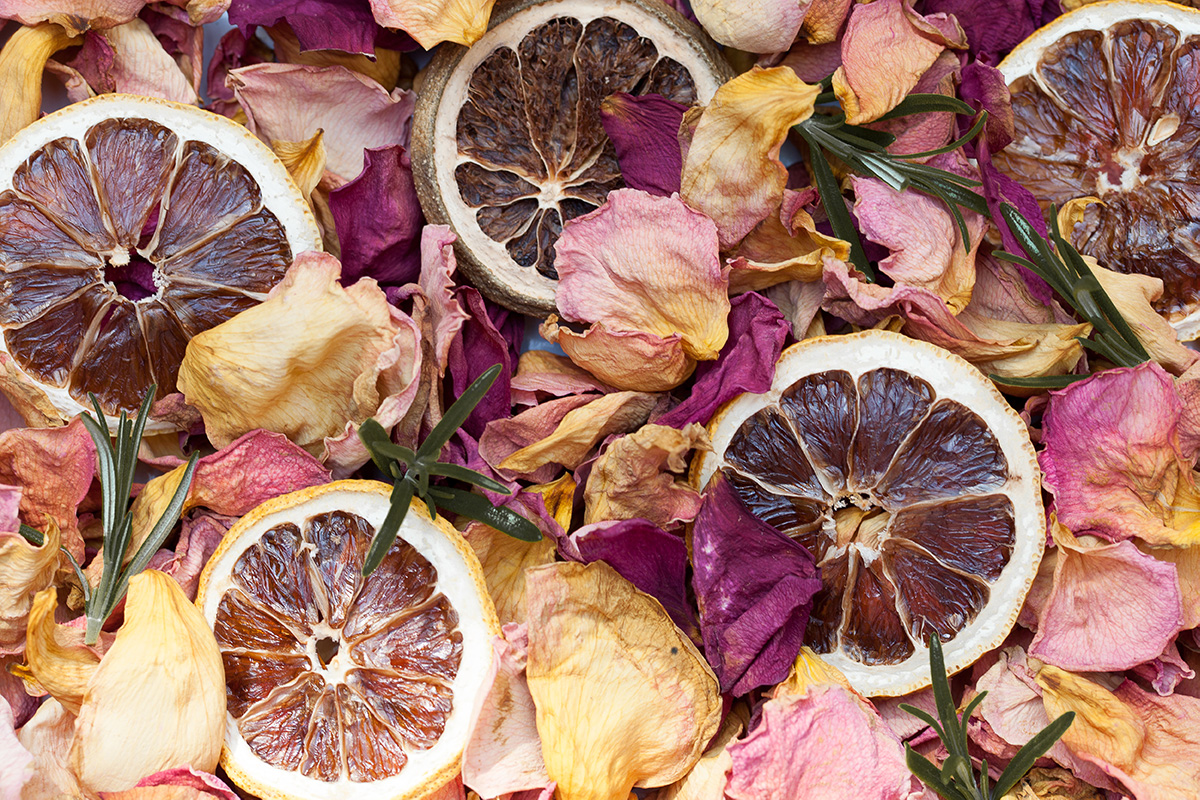 Relaxing
Try dried lavender, chamomile flowers (you can dry your own by hanging upside down), thyme or sweet cicely.
You can also enhance or refresh the scent with a few drops of pure rose essential oil.
Why not experiment with drying and adding other flowers to the mix, both for the scent or because you just love the way they look or, perhaps, hold a special memory.
You can also add a scoop of the mixture to a small fabric bag to scent your drawer, wardrobe or storage box.
Love the idea of rose petal potpourri or confetti but short on time? You can buy expertly dried scented rose petals and sustainable English rose petal confetti direct from our English flower farm here.